How to Find Time To Work Out

Are you like most people that work all day and can never find time to workout? Getting a workout in every day can sound pretty hard.
Workouts do not have to be done in a gym, for a certain amount of time. You do not have to get your shorts and workout shirt on in order to get a workout. A workout is defined as "a session of vigorous physical exercise or training."
This means you can do simple exercises in little time throughout your day and have the same amount of physical exercise as going to the gym and working out all at once.
While at work you are required to take breaks. During these Breaks you can do an exercise. You can find a place to do any of these following exercises.
Push Ups (25 reps)
Sit Ups (25 reps)
Pull Ups (5-10 reps)
Run (To your car)
Wall Sit (1-3 minutes)
All of these exercises may sound silly to do while you are at work. However, If you take pride in your exercise and/or remove yourself from others while doing these exercises, you should feel motivated for these workouts you can do at work.  You may even motivate your coworkers to join you. Workouts during the day are much easier to do when you have a partner. A partner will not only help remind you to get your exercise in, but will also help you feel a little less out of place.
You also receive a lunch break everyday, one that lasts a bit longer than your regular ones. During your lunch break you can use this time to get several of those exercises in. You can run to your favorite lunch spot. Like I said if you get a coworker to also do these exercises with you, these exercises can become fun and become part of your daily routine.
---
How To Get A Job That Frees Up More Time
I myself worked several jobs that left me no time once I got off work to go to the gym. I used my day like I told you above, I worked for a trucking company that went to hatcheries that collected salmon. During my work day I found myself a coworker that I enjoyed being around, I got him to like the idea of getting small workouts in during the day, We had fun.
After time spent searching the internet of How to Get a Job Working From Home. I discovered a way that I could work from home and have all the free time I wanted to go to the gym. Working out and having a physically fit body is important to me, so is having a job and earning an income.
I was blown away when I discovered a way I could have both. I was able to spend a few hours a day working from my house on my computer building my online business, and I was able to go to the gym in the most convenient time, when there are less people in the gym. It has truly made me a happier person to be able to workout when I want and be able to create an income from the comfort of my own home.
Now you're probably wondering "How do you make money from home?"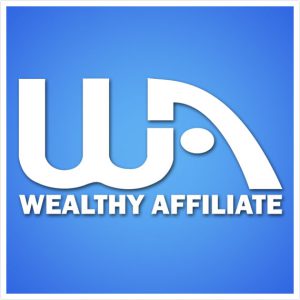 That is a great question. I found a community called "Wealthy Affiliate" that teaches you how to build an online business without having to own any product. They teach you how you can set up websites that create you real money and once the money starts, it is hard to stop.
This is no get rich quick plan but it is possible to create enough money in a few months that you will be able to quit your job and have all the time you need to go to the gym at your favorite time.
I can tell you everything you want to know about Wealthy Affiliate if you read my review!
I am not trying to force you to do anything. I want to help you be able to have enough time in your day so that Like me, you are able to workout and feel great about yourself.
I forgot to mention. All you need to sign up is your Name, Email. It is that simple! No Credit Card Required!
If you want to skip the reading, You can sign up for free for Wealthy Affiliate (Right Here)
---
I would like to thank you for reading and I urge you to learn a question or comment below!
Thanks,
-Kenny