How To Know What Workout Supplements To Use
When you workout you are breaking down muscles and if you want your muscles t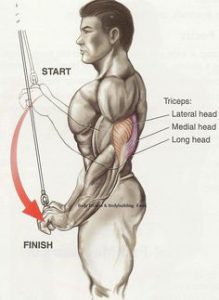 o grow stronger and larger you must give your body what it needs to rebuild itself. When your body is in the rebuilding or recovering state, this is when you are sore, you must feed it the right nutrients from foods you eat, this is how your body gets its "building supplies." You want a lot of proteins to build your muscles and make them stronger then before.
Here is the super awesome thing about workout supplements, you do not need to worry as much about what you eat because workout supplements supplement your foods you eat. This does not mean you should not worry about what you eat but worry less about the nutrients and more about calorie count. Your body still needs calories to operate but workout supplements give your body what it needs to rebuild itself, you just need to know what ones to take.
The most important thing that I recommend is worrying about using the right type of workout supplements with your workouts and worry less about brands names. There are so many different brand names in the workout supplement world and I believe they all work just about the same, some slightly better than others but the main goal is to give your body what it needs to get through workouts and recover after workouts to get back to it as soon as possible. The quickest way to build muscle is to break it down, build it back up stronger, and repeat until you are satisfied with your results.
The type of workout supplements that you should be taking is a pre workout supplement and a post workout supplement. You need something to help you intensify your workout and something to help your muscles recover after that workout. After time your body will adapt to the breaking down and rebuilding stages and will go through them much quicker with much less soreness.
---
How To Choose A Pre Workout Supplement  
Choosing a pre workout supplement can be hard for some people. I know I have tried quite a few in my years of working out. The very first pre workout supplement I used was C4 by Cellucor and I have loved it ever since. Just because I really like C4 does not mean I stopped trying others. I have tried Six Star Pre Workout Explosion and Jack3d but I always find myself going back to C4. I will continue to explore the different pre workout supplements but I know for a fact at this moment C4 is my go to.
When you decide to look for a pre workout supplement there are a few ingredients you should look for.
BCAA's (Branch Chain Amino Acids) these are what will help your body build itself up more efficiently. They will help you body synthesize proteins to use them to their full extent when building your muscles. I do not think this is super important ingredient for a pre workout because the point of a pre workout is to help you intensify your workout and get more blood flowing to your muscles to give them more oxygen to operate better. I do however think this is a very important ingredient in a post workout supplement.
Creatine Monohydrate is a great ingredient for both a pre and post workout supplement. Creatine monohydrate will help your body produce more ATP, a form of adrenaline, that will allow your body to go beyond its normal strength and will allow your muscles to break down faster so they can be rebuilt to operate at that level after your body is given recovery time.
Click Here To Learn More About Creatine Monohydrate
NO (Nitric Oxide)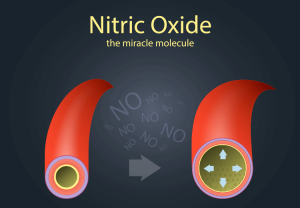 I believe is the most important ingredient in a pre workout supplement. What NO does is opens up your blood vessels and allows more blood to be carried to your muscles. Blood carries oxygen and when more blood is being pumped to your muscles, more oxygen is going with it. More oxygen equals better muscle operation, meaning that you will be able to lift more and work harder longer. I love Nitric Oxide.
Want To Know More About Nitric Oxide? Click Here
Caffeine is a great ingredient for a pre workout supplement because it gives your body an extra boost of energy that you can use for your workout. Whether it be lifting heavy or doing cardio, caffeine will give you a boost to get through it. Caffeine is also a great way to help your body burn more calories and fat.
So when you decide to choose a pre workout supplement, consider those ingredients in your search. You may find some pre workout supplements to include all those ingredients but I think the main three you should look for are creatine monohydrate, nitric oxide, and caffeine. I know C4 has those three and you should consider starting with that.
---
How To Choose A Post Workout Supplement
I believe that a post workout supplement is the most important part to gaining muscle. This is the type of workout supplement that will give your body the right ingredients to rebuild and recover the fastest. You should consider these ingredients when choosing post workout supplement.
BCAA's (Branched Chain Amino Acids) – I mentioned this with pre workout and I said it is not necessary for a pre workout supplement but is very important with post workout supplements. If you combine BCAA's with a protein supplement, you will find that they work very well together. BCAA's help your body use protein to build your muscles up the most efficient way they can.
Creatine Monohydrate – I explained how this can help with pre workout supplements but it is also a great post workout supplement ingredient. Not only does creatine help your body work harder but it is also a great way to help it recover. My favorite creatine supplement is Six Star Creatine, this was my first creatine post workout supplement I used and I have used it ever since.
Carbohydrates are a very important source of energy for your body to use after being broken down by your workouts. Carbs the quickest way to get yourself energy. When your body is in the recovery stage, your body is working very hard to rebuild its muscles and is using a lot of energy to do so, this is why carbohydrates are an important ingredient for your post workout supplement.
My favorite post workout supplement that gives all these is Power Build, I use it after every workout and I combine it with Six Star Creatine on days I am so sore I don't want to move. A good protein supplement is also a good way to add muscle mass to your body.
---
Conclusion
If you take these ingredients into consideration you will find that you will have more energy to get through workouts and you will be able to get back to them much quicker. I love being able to take workout supplements to get stronger and recover faster because lets face it, being sore is not fun.
I have recommendations for both Pre and Post workout supplements in my main menu at the top of the page, check them out.
---
Thanks for reading, feel free to leave a question or comment below and I will get back to you ASAP.
Thanks,
-Kenny
Creator Of Supplementstogetstronger.com